People
Anthony Klok (B.Com. LLB)

Independent, non-executive Chairman
Anthony is an experienced lawyer and senior executive with considerable experience in sourcing, negotiating and investing in online and technology companies.
Mark Licciardo (B Bus(Acc), GradDip CSP, FGIA, FCIS, FAICD)

Independent, non-executive Director and Company Secretary
Mark Licciardo is the founder and Managing Director of Mertons Corporate Services Pty Ltd.
FRANCES PO (B. ACC)

Independent, Non-Executive Director
Frances Po has extensive experience in taxation especially in the areas of restructuring, mergers and acquisitions and investment advisory. She was a former partner of PricewaterhouseCoopers ("PwC") Malaysia.
Shaun Di Gregorio

CEO & Founder
Recognised as a global leader in the online marketplace arena, Founder of Frontier Digital Ventures, Shaun Di Gregorio is a former CEO of ASX listed company.
Patrick Grove

Co-founder & Investor
As Group CEO, Chairman and major shareholder of Catcha Group, Patrick Grove is recognized as one of the leading entrepreneurs in the Asia Pacific region.
Luke Elliott

Co-founder & Investor
As Executive Director of Catcha Group, Luke Elliott specializes in developing fast-moving Internet businesses, monetising media assets and executing corporate transactions.
Jason Thoe

Chief Operating Officer
An established digital marketplace professional, Jason is charged with driving growth for our partners.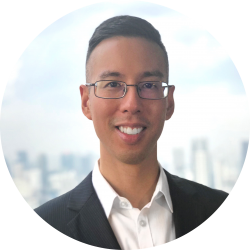 Jason Lau

Chief Financial Officer
Jason Lau, is a Chartered Accountant (CA) of Australia and New Zealand. He has over 18 years of experience in the finance industry having worked and resided in Australia and Thailand before. He is currently based in Malaysia.
Sylvia Lim
Group Human Resources Director

Sylvia is an experienced HR professional with over 15 years of experience in a variety of HR functional areas including Performance Management, Engagement, Talent Management, Compensation & Benefits, and HR Operations.
Hui Chin

Finance Manager
Hui Chin is the Finance Manager for FDV. Since 2016, she has been supporting the CFO and CEO with all the finance-related functions and reporting of the Group.
Jane Lee

Finance Manager (Group)
Jane is the Finance Manager for the Group. She is responsible for the group consolidation, actively coordinating with Country Finance Managers for reporting throughout the Group.
Quek Seng Yung

Business Analyst
Seng Yung has over 8 years' experience in the tech industry with a focus on data standardization, automation and BI implementation. Today he plays a pivotal role supporting FDV partners and the Operations team.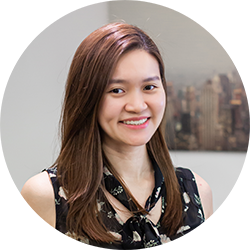 Houyi Sow (Howie)

Corporate Development Manager
Houyi is responsible for identifying new opportunities to strengthen and expand FDV's position in current and new markets via merger & acquisition (M&A).
Justin Seow

Head of Portfolio Strategy and Growth
With a wealth of experience in both the private and public sector across industries and multiple countries, Justin's focus is to formalise strategic processes, maximise opportunities across the group, and establish the path to faster portfolio growth.
Kelly Thiang

Office Manager
Kelly provides managerial and operational support to the office and oversees the day-to-day administrative functions of FDV, operations and serves as a liaison with the company's office services, human resources and information systems.